Here are the photos from Vienna. Air France lost my turntable so I had to use a Technic 1200 instead of my beloved Vestax pdx-d3, and when I got back to my hotel room, my turntable was there...waiting for me. Sneaky little devil....
On with my photos!!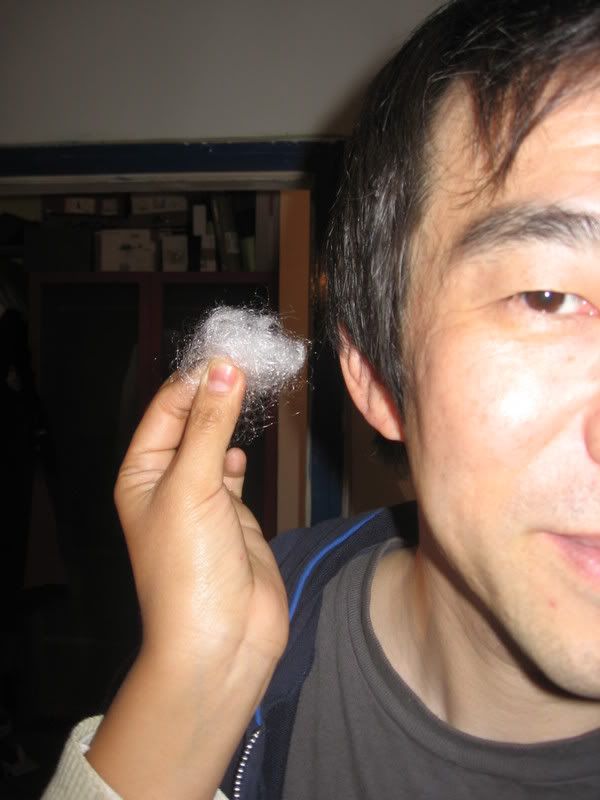 (otomo listening to the groves of a record before they're melted into a record.)
I met Otomo on Saturday the 17th and we hung out with Dieter aka dieb13 and Billy Roiz. Dieter has his own vinyl cutting machine and made us individual records to play for our composed piece. I have to admit, I'm never a fan of composed pieces, but this piece was well thought out and evenly split amongst the talent. KUDOS DIETER!!!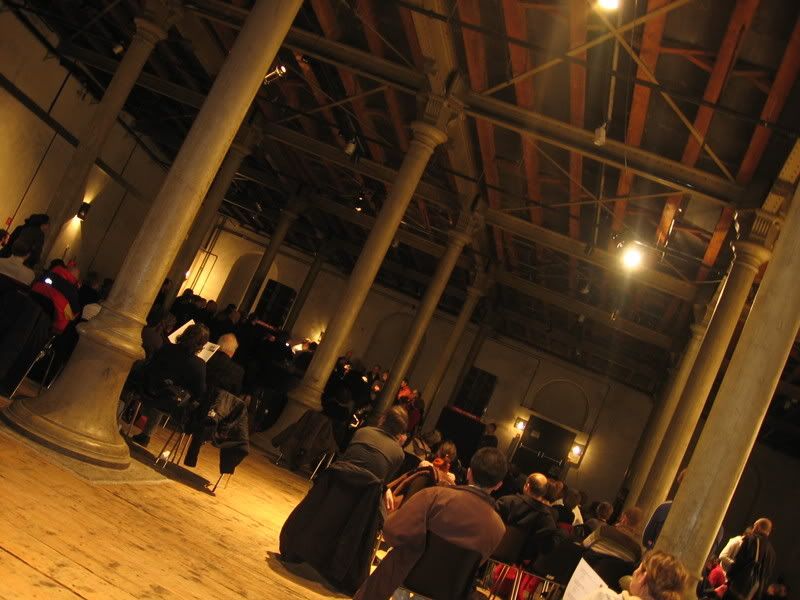 SEMPER DEPOT
This space was MASSIVE and had a really interesting video installation in another room. The performance space was filled with interesting turntable installations as well. Didn't take that many photos because I was in awe of the space. Quite possibly the most beautiful space I've ever performed in.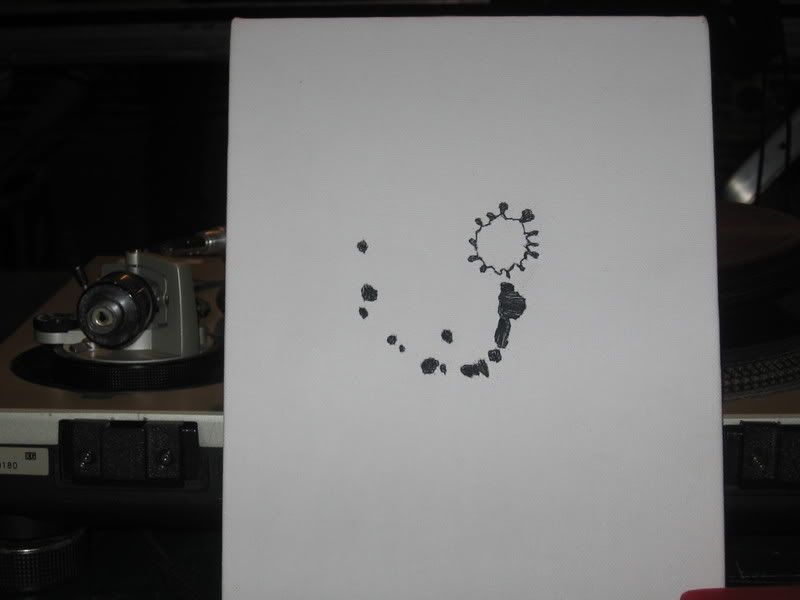 "splatter 2005" black thread on canvas
Since I don't record anymore of my performances I have decided to create pieces mimicking my work. This was my favorite paint splatter that I created in 2005. I re-made it with black thread on a stretched canvas. A fan purchased it. That was nice to hear. More splatters to follow.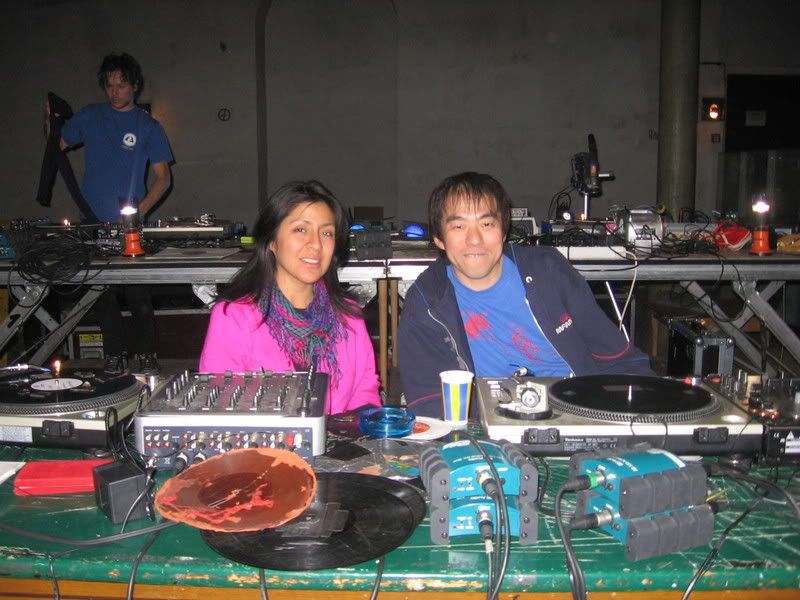 Otomo, myself and ErikM in the background
Soundcheck.
in the moment....
all of us.....
The performance was a huge success but then my camera died during my solo so I have no photos of it. Bummer.
The next day Michael and I went shopping for interesting pieces for our store and ran into this:
a huge poster advertising the event!! There's so much funding in Europe. I was so honored to be a part of it.
So there, photos from vienna. Thats all I took. Sorry, it's all in my heart, which is all that matters. Thanks to Dieter and Billy for their generous hospitality and Wien Modern for their support during my stressful time searching deperately for my turntable.
Maybe now I'll post my photos from Mexico. Maybe not....
xoxo